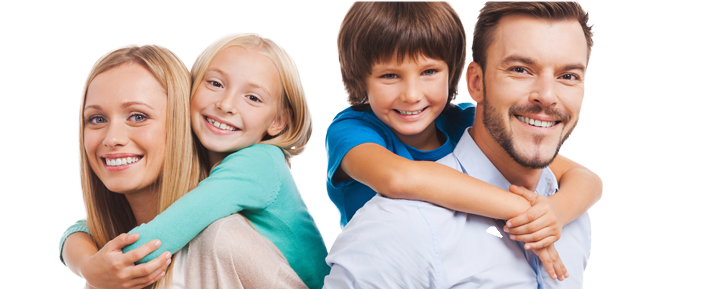 We understand that securing a good insurance coverage is a very difficult task these days. Understanding how one's insurance coverage works can be complicated and after the premiums, patient portion, waiting periods, and other conditions, still many treatments are not covered.
We are glad to offer a "Dental Savings Plan" which is as easy as 1-2-3. It is designed to provide greater access to quality dental care at an affordable price.
With our "Dental Savings Plan" our patients enjoy:
No yearly maximums
No deductibles
No waiting periods (Immediate eligibility)
No claim forms
No pre-authorization requirements
No health questions
No pre-existing condition limitations
No one will be denied coverage
Free consultations
(You will not be singled out for rate increases or cancellations. You will not receive a membership card. Your plan's effective date will be on file with our office.)
Here is a break down of how our "Dental Savings Plan" works: Annual membership fee is $495.00. As a member you will receive the following (Regularly $825.00)
2 Cleanings (non periodontal based)
1 Comprehensive Examination
1 Annual Examination
1 Emergency Examination (anytime during office hours)
2 Oral Cancer Screenings
2 Fluoride Teeth Desensitizing Treatments
4 Bite Wing X-rays
6 Single X-rays
For all other procedures:
%15 Off: Additional Cleanings, X-rays, Dental Sealants, Fillings, Core Build Ups, Oral Surgery, Root Canals.
%10 0ff: Crowns, Veneers, Periodontal (gum) Treatment, Bridges, Dentures, Partials, Implants.
$1000.00 Full Invisalign case.
The program guidelines are as follows:
Membership fee is due at the start of 12 month term.
Patient's portion of bill is payable at the time of service.
Plan only honored at this office. It can not be used at any other dental office.
No refunds of the Premium at any time if participant decides not to use the plan.
Non-refundable.
Plan can not be used:
In conjunction with another dental plan or financing program such as Care Credit.
For treatment which in the sole opinion of the doctor lies beyond the scope of her capability.
For referral to specialists.
For hospitalization or hospital charges of any kind.
For costs of dental care which are covered under automobile medical.
For services of injuries covered under workers' compensation.
Please contact our office to arrange your enrollment in our membership plan and start enjoying the benefits immediately!